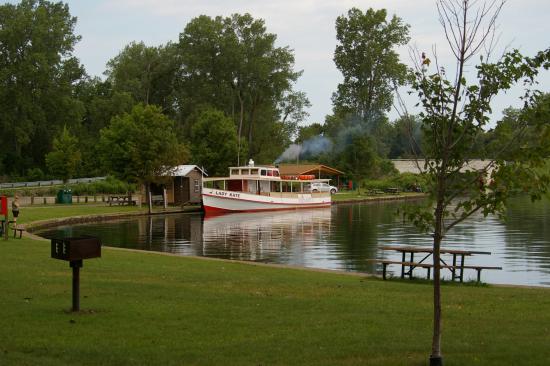 Ticket Booth
Located on Presque Isle State Park near Perry Monument in Erie, PA.
Presque Isle Boat Tours, Inc.
Mailing Address:
(please note that our mailing address differs from our ticket booth location)
2 State St.
Erie, PA 16507
Phone:
• Local: (814) 836-0201
• Toll Free: 1(800) 988-5780
Email:
info@piboattours.com
FREQUENTLY ASKED QUESTIONS
Ship & Safety Information
The Lady Kate is a very stable, diesel powered, 65-foot Great Lakes Vessel certified by the U.S. Coast Guard to carry up to 64 passengers.
She boasts state-of-the-art electronic navigational and communication devices and is equipped with the latest lifesaving equipment. Our Captains are all U.S. Coast Guard licensed.